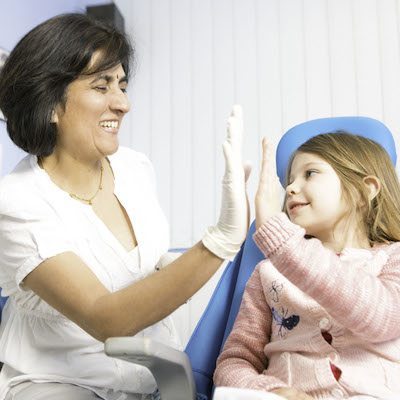 Availability
Monday

08:00 - 17:00

Tuesday

08:00 - 17:00

Wednesday

08:00 - 17:00

Thursday

08:00 - 17:00

Friday

08:00 - 17:00
Dr Anita Khoosal, renowned for her gentleness and caring approach.
After graduating from the University of the Witwatersrand, Dr Anita Khoosal worked in a number of leading private dental practices, gaining not only experience but insight into the challenges and opportunities that dentistry offers. In 1989 she opened her own practice. Believing from the very start that dentistry is part science and part compassion and understanding, she has built a practice around the principles of caring and patient satisfaction.
Also at the heart of her success is her commitment to staying at the cutting-edge of technology. Over the past 25 years, she has invested and trained in the latest technological advancements in dentistry and is, today, also one of the few dentists practicing "Relaxotherapy" a simpler, faster version of Dental hypnosis.
Anita's caring spirit extends beyond her achievements in the world of dentistry - she recently launched an environmental forum which has received government accolades. Her community work includes initiatives to empower the unemployed. She also runs stress management courses and supports the Art of Living Foundation in her capicity as a former trustee. She is a graduate in North Indian Classical Dance, enjoys singing and is passionate about her Cambridge University studies in the Sanskrit language.
"It's all about love."